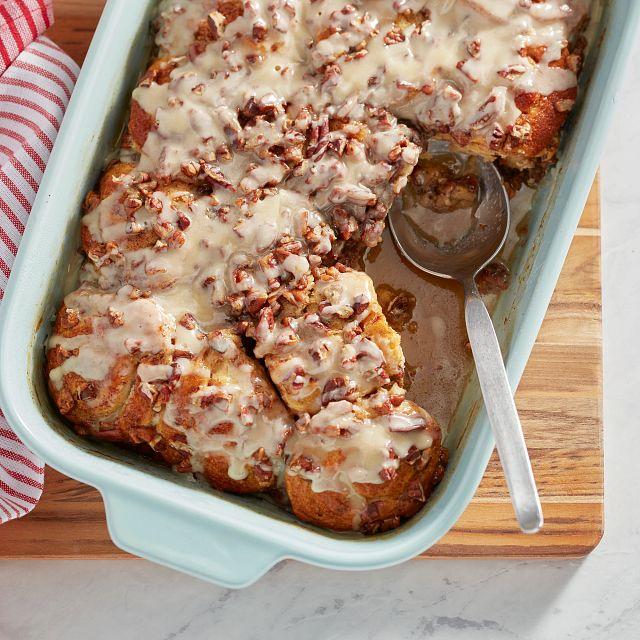 Eggnog French Toast Cinnamon Roll Bake
Ingredients
1/4 cup melted butter + 2 tbsp for icing
2 cans of cinnamon rolls
6 eggs
1/2 cup Reiter Eggnog + 4 tbsp for the icing
2 tsp cinnamon
1/2 tsp nutmeg
4 tsp vanilla, divided
1 cup chopped pecans
1 cup maple syrup
2 cups powdered sugar
How to
Preheat oven to 375 degrees. Pour butter into a 9 x 13 baking pan. Open the cans of cinnamon rolls and cut them each into 8 pieces.
2.In a medium bowl, beat the eggs. Add in the 1/2 cup eggnog, cinnamon, nutmeg, and 2 tsp vanilla and mix until completely combined. Pour over the cinnamon rolls. Add the chopped pecans and maple syrup.
3.Bake for 25 minutes or until golden brown. Let cool for 10-15 minutes.
4.Meanwhile, combine the 2 tbsp melted butter, 2 cups powdered sugar, 2 tsp vanilla, and 4 tbsp eggnog in a bowl. Mix until smooth. Pour over the warm French toast bake.
Courtesy of: @lifeandsprinkles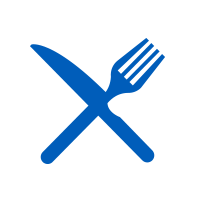 Other Recipes You Might Like