Ingredients
4 to 5 cups prepared macaroni and cheese (prepared as according to package directions)
2 ¼ cups (about 1 ½ sleeves or 52 crackers) finely crushed butter crackers
1 ½ cups (6 ounces) shredded cheddar cheese
6 tablespoons butter, melted
2 eggs
¼ cup sour cream
½ cup Reiter Dairy milk
¼ teaspoon salt
How to
Heat oven to 350°F. Grease 12 muffin pan cups. Have macaroni and cheese prepared and set aside.
In large bowl mix together crushed crackers, cheese and melted butter. Divide cracker mixture evenly among prepared 12 muffin cups; press mixture firmly onto bottom of each cup to form crust.
In same bowl slightly beat eggs; add sour cream, milk and salt. Whisk together to mix well. Stir in prepared macaroni and cheese until well combined. Place 2 to 3 tablespoons macaroni mixture on top of crust in each muffin cup.
Bake for 25 minutes or until tops are slightly browned. Cool 5 minutes; remove from pan.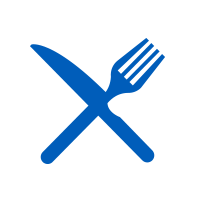 Other Recipes You Might Like