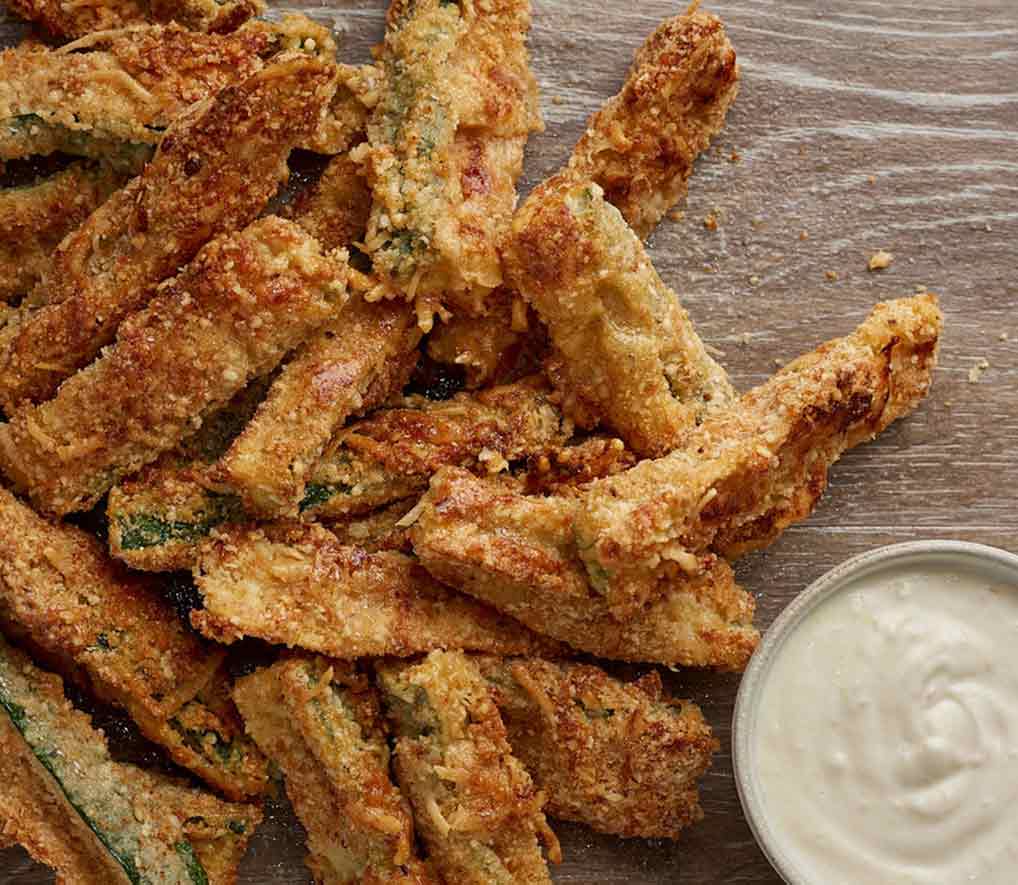 Parmesan Zucchini Spears with Garlic Aioli
Ingredients
Aioli
½ cup sour cream
½ cup Reiter Dairy Buttermilk
2 tablespoons roasted garlic
1 teaspoon finely chopped garlic
Zucchini
2 medium zucchini squash
½ cup all-purpose flour
2 eggs
½ cup Italian-style breadcrumbs
¼ cup grated Parmesan cheese
How to
For dip, in medium bowl stir together all dip ingredients until well mixed. Cover; refrigerate until served.
For zucchini, heat oven to 400°F. Place baking rack on 15x10x1-inch baking pan; set aside.
Cut ends off both zucchini; slice each in half horizontally. Slice each half lengthwise into 4 spears. Blot with paper towels to remove excess moisture; set aside.
Place 3 shallow dishes in row on counter. Add flour to first dish. Add eggs to second dish; whisk eggs to mix. Add breadcrumbs and Parmesan cheese to third dish; stir to combine. For each zucchini spear, dip first into flour to coat. Then dunk in egg; cover with breadcrumb mixture. Arrange in single layer on baking rack. Bake for 20 minutes or until golden brown. Let cool 5 minutes; serve immediately with aioli as dip.
Recipe and image provided by Half & Half magazine.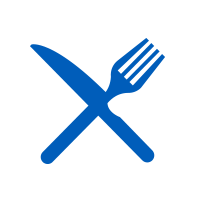 Other Recipes You Might Like