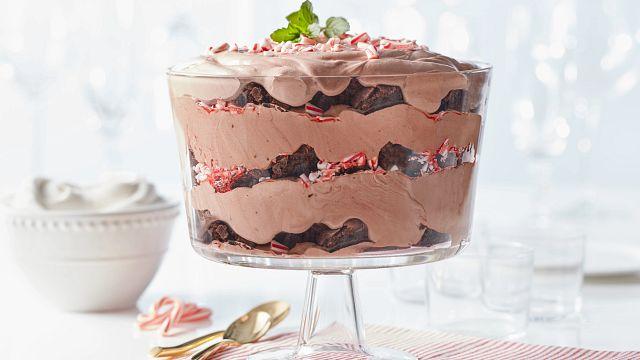 Chocolate Peppermint Brownie Trifle
Ingredients
For the chocolate peppermint cream layers
3 cups Reiter milk
2 packs instant chocolate pudding (3.4 ounces each)
8 ounces Reiter heavy whipping cream
1 teaspoon peppermint extract
For the brownie layers
2-18 ounce boxes brownie mix, prepared per package instructions
For the candy cane layers
24 candy canes (crushed), about 1-1 ½ cups
How to
How to make the chocolate cream layer
1.In a large mixing bowl, whisk together 3 cups of milk (any fat level) and 2 packages of instant chocolate pudding. Set the bowl in the fridge to set.
2.In a separate bowl, using a hand or a stand mixer, whip the heavy cream, powdered sugar and peppermint extract together until stiff peaks form. Reserve about 1 cup of whipped cream mixture for topping the trifle.
3.Add the whipped cream mixture to the chocolate pudding mixture and fold it together using a rubber spatula until well combined. Place the mixture in the fridge until you are ready to assemble the trifle.
How to make the brownie layer
1.Prepare 2 boxes of brownies per package instructions.
How to assemble the trifle
1.Allow the brownies to cool to room temperature, then remove them from the pan and cut them into 1-inch cubes.
2.Fill the bottom of a trifle bowl with brownie pieces, then a layer of chocolate cream, then a layer of crushed candy canes. Repeat these steps until you have used all of the ingredients, finishing with chocolate cream. Reserve a small amount of crushed candy cones for topping the trifle.
Top the trifle with the reserved whipped cream mixture, then sprinkle with a final layer of crushed candy canes.
Courtesy of: @SweetGirlTreatsMN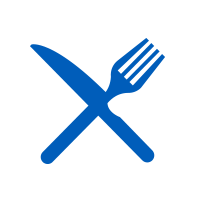 Other Recipes You Might Like