Not Your Grandmother's Chocolate Cake
Ingredients
Cake 
2 cups sugar

 

1 ¾ cups all-purpose flour

 

½ cup unsweetened cocoa

 

1 ½ teaspoons baking powder

 

1 ½ teaspoons baking soda

 

2 teaspoons instant espresso powder

 

½ teaspoon salt

 

½ cup plain yogurt

 

1 cup Reiter Dairy milk

1 cup boiling water 

 

2 eggs

 

1 tablespoon vanilla extract

 
  Frosting 
8 ounces (1 1/3 cups) semi-sweet chocolate chips

 

1 cup unsalted butter, softened

 

6 to 7 cups powdered sugar

 

1 teaspoon vanilla extract

 

2 to 4 tablespoons Reiter Dairy milk
How to
To make cake, heat oven to 350

°

F.  Place 2 pieces parchment paper one on top of the other.  Using 9-inch round cake pan as guide trace circle on parchment with pencil.  Cut out circle, creating 2 parchment paper circles.  Grease 2 (9-inch cake pans); place 1 parchment paper circle in bottom of each.  Set aside. 

 

In large bowl whisk together sugar, flour, cocoa, baking powder, baking soda, espresso powder and salt.  Add all remaining cake ingredients; whisk until batter is relatively smooth.  Divide batter between prepared pans; smooth top of batter.  Bake for 30 to 35 minutes or until toothpick inserted into center comes out clean.  Cool 5 minutes; remove from pans to baking rack.  Cool completely; remove parchment paper.

 

To make frosting, place water in bottom pan of double boiler.  Cook over high heat until water boils; reduce heat to medium.  Add chocolate chips to top of double boiler; stir until chocolate chips are melted.  Remove top of double boiler to baking rack; let cool.  In large mixer bowl beat butter until creamy.  Continue beating, adding powdered sugar 1 cup at a time, until fully combined (mixture will be texture of small peas).  Continue beating, adding vanilla and enough milk to make light and fluffy mixture.  Add cooled melted chocolate chips; continue beating 2 minute.

 

To assemble cake, place one cake layer, flat side up, on serving plate.  Spread about 1/3 frosting on top of cake; add second cake layer, flat side up, on top of frosting.  Frost top and sides with remaining frosting.

 
Recipe and image provided by Half & Half magazine.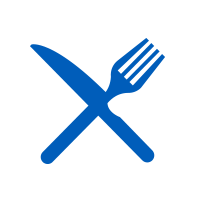 Other Recipes You Might Like