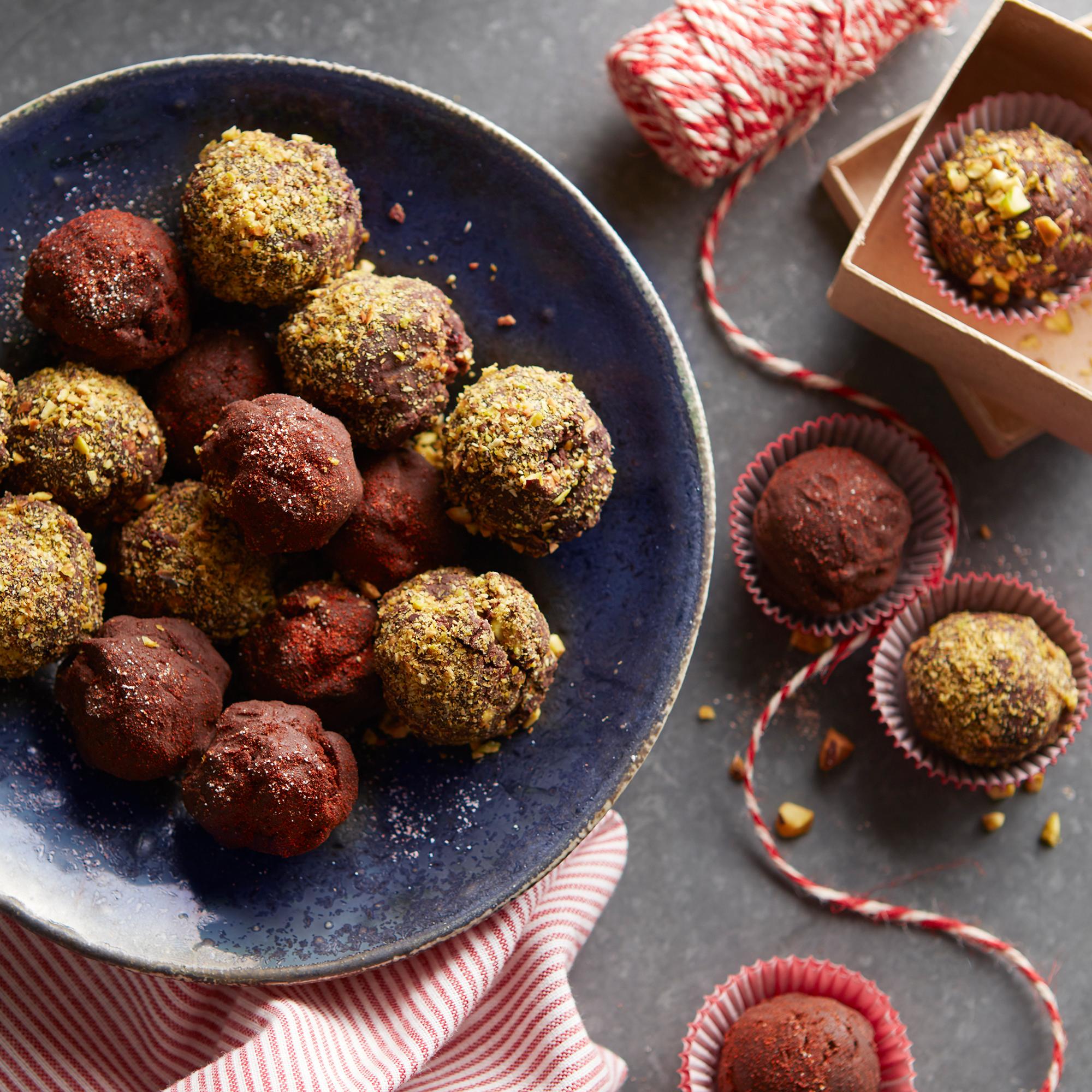 Dark Chocolate Holiday Truffles
Ingredients
1/2 cup Reiter Heavy Whipping Cream
10 ounces high quality 60% cacao bittersweet or semi-sweet chocolate, coarsely chopped
3 tablespoons butter
Powdered sugar
Cranberry-Pistachio Variation
½ cup chopped dried cranberries
½ cup finely chopped shelled, roasted, salted pistachios for garnish, if desired
Spicy Maple Variation
2 teaspoons maple extract
1 teaspoon chili powder
Chili powder for garnish, if desired
How to
Place whipping cream and chopped chocolate in 2-quart saucepan. Cook over low heat, stirring constantly, until chocolate melts and mixture is smooth (3 to 4 minutes).  Remove from heat; stir in butter until melted.  Stir in selected variation ingredient(s), if desired.  Place mixture in bowl; cover.  Refrigerate at least 3 hours or until firm.
Dust hands with powdered sugar. Working quickly using a sturdy spoon, shape about 1 tablespoonful truffle mixture into ball; roll in powdered sugar (or pistachios if making Cranberry-Pistachio variation).  Place on waxed paper or parchment paper lined plate.  Repeat to make about 24 truffles.  Truffle mixture will be soft; repeat dusting hands with powdered sugar as needed.
If making Spicy Maple variation very lightly sprinkle with chili powder as garnish, if desired. Store refrigerated.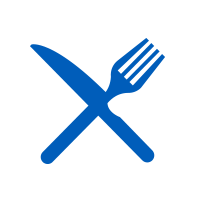 Other Recipes You Might Like