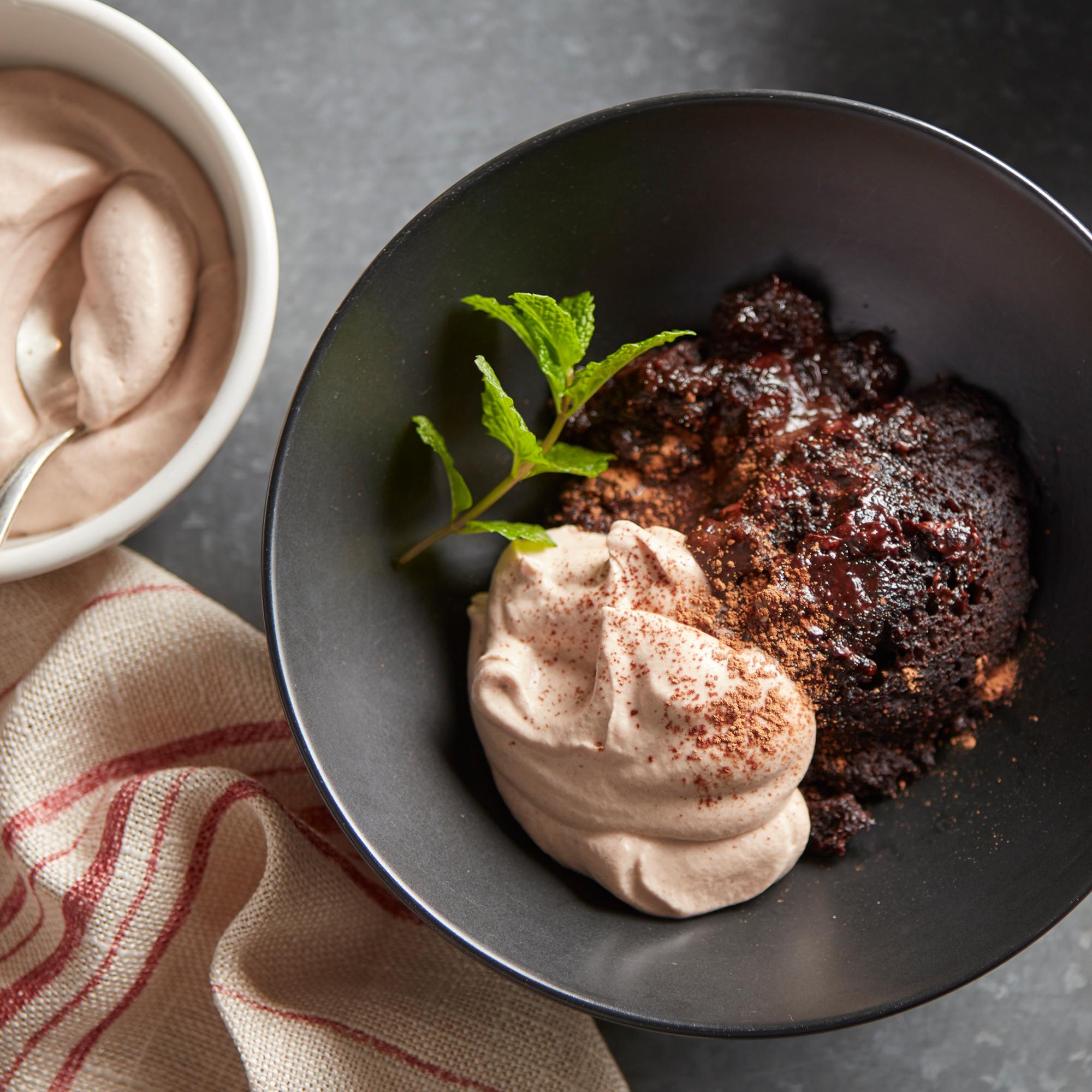 Hot Chocolate Lava Cake
Cook Time
2 hours, 30 min
Ingredients
Lava Cake
1 (3.3 – 3.9 oz) box instant chocolate fudge or chocolate pudding and pie filling
1 cup Reiter Heavy Whipping Cream
1 cup Reiter Milk
1 (13.25 – 15.25 oz.) Chocolate Fudge Cake Mix
1 ¼ cups freshly brewed coffee, cooled or water
½ cup vegetable oil
3 eggs
1 (12 oz.) bag (1 ½ cups) semi-sweet chocolate chips
Hot Chocolate Whipped Cream
1 cup Reiter Heavy Whipping Cream
½ cup milk chocolate hot cocoa mix
How to
Spray large (5 to 6 quart) slow cooker with non-stick cooking spray; set aside.
In medium bowl whisk together pudding mix, 1 cup whipping cream and milk until well combined. Set aside to thicken.
Meanwhile, in large bowl mixer bowl combine cake mix, coffee, oil and eggs. Beat at low speed until beginning to combine; beat at medium speed, scraping bowl often, until smooth and creamy.  Pour batter into prepared slow cooker.  Dollop pudding mixture over cake batter; sprinkle with chocolate chips.
Cover slow cooker. Cook on HIGH for 2 ½ to 3 hours or until toothpick inserted into center of cake (not pudding) has moist cake crumbs.
Meanwhile, in large mixer bowl beat 1 cup whipping cream at medium high speed until soft peaks form. Add cocoa mix; continue beating until stiff peaks form.  Cover; store refrigerated.
Spoon warm cake into serving dishes; dollop with Hot Chocolate Whipped Cream.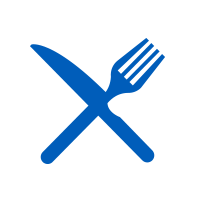 Other Recipes You Might Like