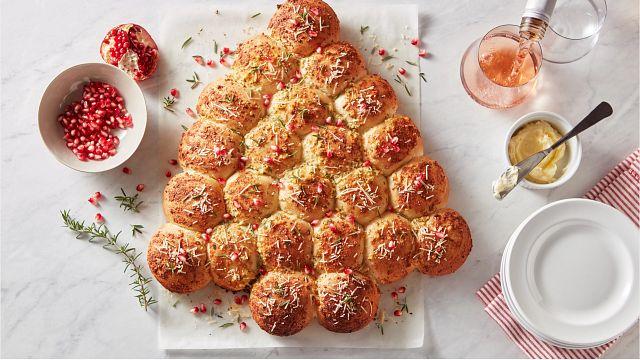 Garlic Parmesan Pull-Apart Rolls
Ingredients
Dough Ingredients:
3 1/2 cups all-purpose flour
2 tablespoons sugar
1 teaspoon salt
1 packet (2 1/4 teaspoons) active dry yeast
1/2 cup warm water (around 110°F or 43°C)
1/2 cup warm Reiter milk
1/4 cup unsalted butter, softened
1 large egg
Filling & Topping Ingredients:
6 sticks String Cheese cut into 4 pieces
1/2 cup grated Parmesan cheese
1/4 cup unsalted butter, melted
2-3 cloves garlic, minced
1 tablespoon fresh parsley, finely chopped
Extra grated Parmesan cheese and chopped parsley for topping
How to
1.In a small bowl, combine the warm water and sugar. Sprinkle the yeast over the water and let it sit for about 5-10 minutes, or until it becomes foamy. In a large mixing bowl, combine the flour and salt. In another bowl, whisk together the warm milk, softened butter, and egg until well blended.
2.Add the yeast mixture and the milk mixture to the flour. Mix until a soft dough forms. Turn the dough out onto a floured surface and knead for about 5-7 minutes, or until the dough becomes smooth and elastic. Place the dough in a greased bowl, cover it with a clean kitchen towel, and let it rise in a warm place for about 1 hour, or until it has doubled in size. Once the dough has risen, punch it down to release any air bubbles.
3.Transfer the dough from the bowl onto a lightly floured surface and divide into 21 equal pieces. Take each piece of dough and roll it into a ball. Flatten each dough ball slightly and place a small chunk of cheese in the center of each ball. Pinch the dough around the cheese to seal it completely, ensuring no cheese is exposed.
4.Line a baking sheet with parchment paper. Place the cheese-filled dough balls onto the prepared baking sheet in the shape of a Christmas tree, starting with 6 dough balls on the bottom row, then 5 dough balls on the next row, and continue this pattern as you go up until the tree shape is formed. This will create the outline of your Christmas tree.
5.Preheat your oven to 350°F. In a bowl, mix the melted butter, minced garlic, grated Parmesan cheese, and chopped parsley to create the topping. Use a pastry brush or a spoon to generously coat each roll with the garlic-Parmesan mixture, getting it into the crevices between the slices. If you have extra mixture, drizzle it over the tops of the rolls.
6.Bake in the preheated oven for about 15-20 minutes, or until the rolls are golden brown and the cheese is melted and bubbly. Once out of the oven, immediately sprinkle the remaining grated Parmesan cheese and chopped parsley over the top. Serve the Garlic Parmesan Pull Apart Bread Rolls warm. They can be pulled apart easily by your guests.
Courtesy of: @charmerkitchen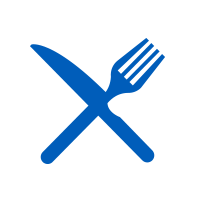 Other Recipes You Might Like