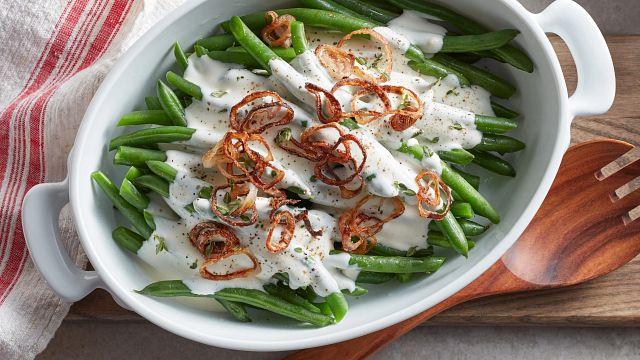 Ingredients
2 large shallots
3 tablespoons + 2 tablespoons flour
1/4 cup olive oil
1 pound green beans, ends trimmed
2 tablespoons butter
1 cup Reiter whole milk
1/3 cup Reiter heavy cream
How to
Preheat the oven to 375º F.
Thinly slice the shallots and separate the rings with your hands. Toss in 3 tablespoons of flour so that they're lightly coated.
Add olive oil to a large pan over medium high heat. Add the shallots and fry, stirring frequently, until the shallots are golden brown and crispy (if your pan isn't big enough, pour the oil and fry the shallots in batches). Place them on a paper towel to remove excess oil and set aside.
Bring a large pot of water to a boil. Add the trimmed green beans and blanch for a few minutes. Transfer the green beans to an ice bath and set aside.
In a large pan over medium heat, add the butter and additional 2 tablespoons of flour. Stir frequently to create a roux.
Slowly add in the milk, stirring frequently. Add in the heavy cream and let cook over medium heat for about 5 minutes, until thick. Add salt and pepper to taste.
Roughly chop the green beans into 1-inch pieces. Pour them into a greased casserole dish. Pour the milk mixture over the green beans and mix to combine.
Bake in the preheated oven for 15 minutes. Before serving, add the fried shallots on top.
Courtesy of: @veggiesandchocolate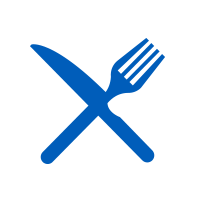 Other Recipes You Might Like